Welcome to North Bay Vision Center your premier eye doctor in Rohnert Park, CA. We are a full -service Optometry practice in Rohnert Park CA specializing in eye exams, contact lenses, vision therapy and the diagnosis and treatment of eye diseases. In addition, we have a large selection of top of the line frames and eyewear.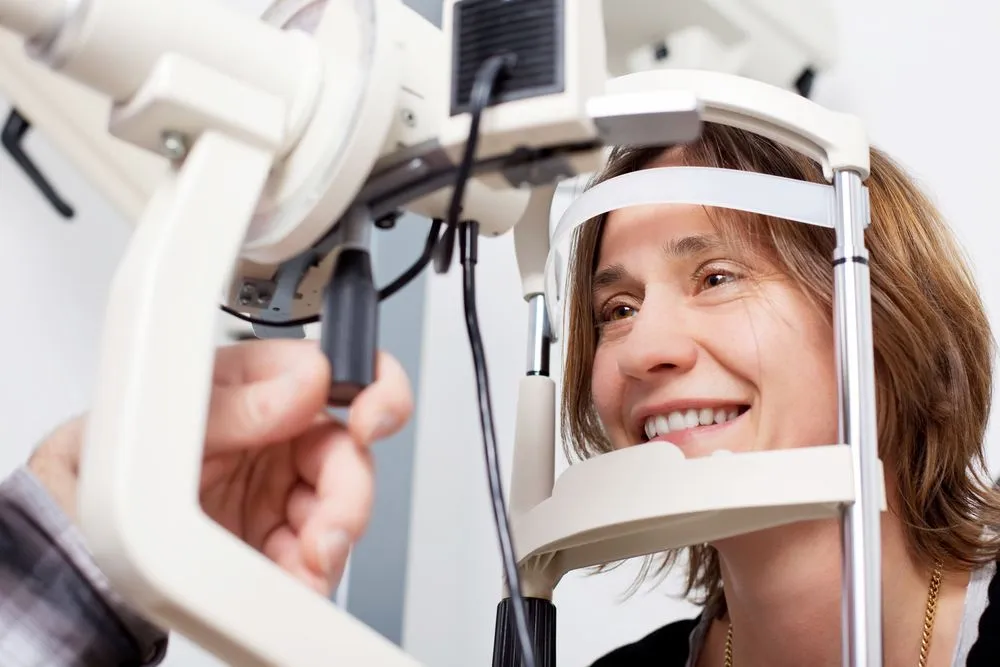 Online Forms
All new patients are required to fill out a New Patient Health History Form which can be completed in the privacy of your home. This form contains questions about important information concerning your general health and your eye health.
These questions include your ocular (eye) health history, your family history of eye problems like cataracts and glaucoma and any symptoms you are currently experiencing decreased, blurry or double vision.
The New Patient Health History Form can be downloaded and completed online but an updated version of Adobe Reader may be required.
What to Expect
At your first eye exam appointment with one of our eye doctors at our clinic in Rohnert Park, automated and computerized test and other tests will be done to check your depth perception, color vision, visual fields and peripheral vision.
After this, Dr. James E. Bruns OD or one of his associate optometrists will review your medical and eye history form with you and determine your main eye symptoms and concerns. The eye exam will then begin with a check of your vision, with and without glasses and/or contacts and for both distance and near vision.
A Slit lamp exam will be conducted to check the health and structure of the front structures of your eye and eye pressure checks will be done to rule out glaucoma. The doctor will also conduct a refraction procedure to determine the best prescription needed in your glasses or contacts. If your appointment is for contact lenses, trial lenses will be fit to find the very best fit and sharpest vision for your individual parameters.
Payment Options and Specials
Payment is required in full at the time of service. We offer vision financing plans through Care Credit and we accept all major credit cards, cash, checks and many vision insurance plans such as Vision Service Plan VSP, Medical Eye Services MES, and Medicaid/Medicare.
We are always willing to work with our clients who have special financial needs to ensure their access to proper eye care. Currently, we have a Special program running for new patients providing a 30% off discount on all additional prescription eyewear.
Contact Our Local Eye Doctor Today
North Bay Vision Center is located at 6180 State Farm Dr, Rohnert Park, CA 94928. Call us today to schedule a comprehensive eye exam with one of our eye doctors in Rohnert Park at 707-584-7294. We also help the surrounding areas such as Santa Rosa, Napa, Glen Ellen, Petaluma, Sebastopol, Windsor, and Bodega.