If you have ever been told that your eyes are "hard to fit" for contact lenses it is likely due to the presence of astigmatism, keratoconus, or an irregularly shaped cornea. There are a number of different eye conditions that reflect cornea shape abnormalities that can make it difficult to fit contacts over the cornea. There are a number of conditions that make vision correction with contact lenses difficult, whether due to the shape of the cornea, or chronic dry eye that they can cause. Our eye doctor understands the challenges that can arise in hard to fit cases and will work closely with you to fit you with effective and comfortable contact lenses.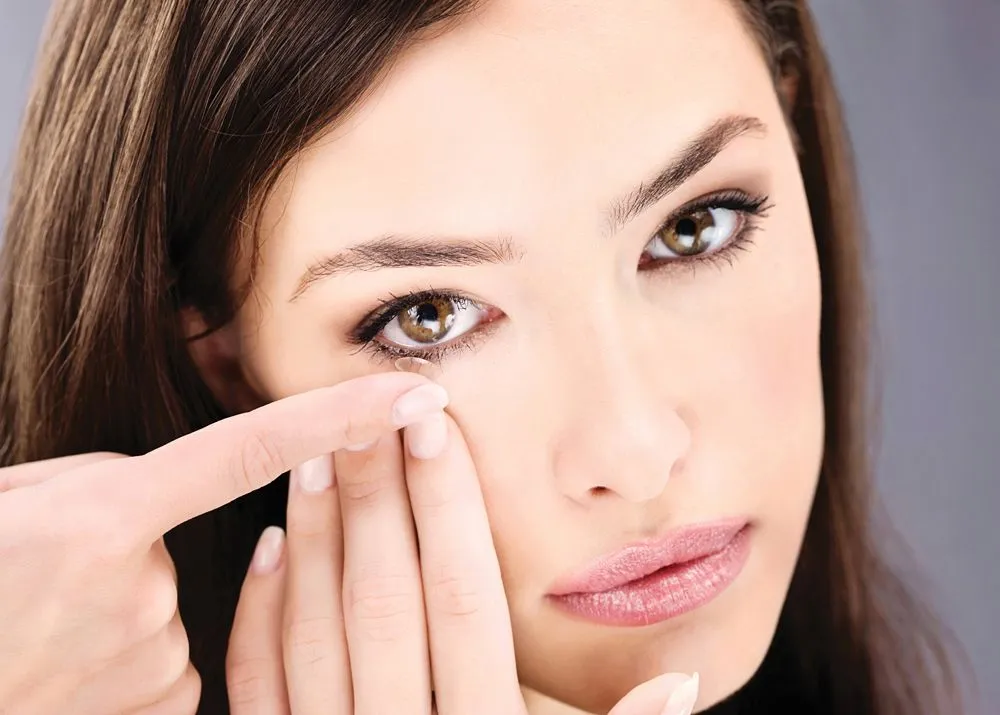 These contacts are able to overcome the corneal irregularities and this smooth surface creates more light and a sharper focus on the retina. Whether you require gas permeable lenses, toric, soft lenses, hybrid, or special size scleral lens, the team at North Bay Vision Center can help you find the lenses that offer clear vision and comfort!
Your Eye Doctor in Rohnert Park CA, Can Fit You with Comfortable Lenses
Dr. James Bruns, your eye doctor in Rohnert Park, CA will thoroughly examine your eyes prior to determining the right contact lens to fit your eye shape and vision needs. The exam process is painless and allows our staff to provide you with lenses that are effective and also comfortable. The refractive error will be evaluated by implementing lenses of differing strengths to determine which provides the sharpest vision. We can also utilize a phoropter or another instrument that is able to take these measurements in an automated fashion. You can expect a thorough exam that will give our staff the insight necessary to fit you with the most appropriate contact lenses.
Depending on the type of eye condition that you have, Dr. Bruns will determine which type of lens is the most suitable for your condition. Toric lenses are the best fit for astigmatism, while scleral lenses can be an effective solution for patients who suffer from keratoconus. Hybrid contact lenses combine gas permeable lenses with a silicone hydrogel material that provides the clear vision that gas permeable contact lenses provide with an additional layer of comfort for you.
Call North Bay Vision Center Today to Schedule Your Contact Lens Exam
Our eye doctor is skilled and experienced with fitting contact lenses for patients that can be difficult to fit. Call us today at 707-584-7294 to schedule a contact lens exam; we are conveniently located at 6180 State Farm Drive in Rohnert Park CA.